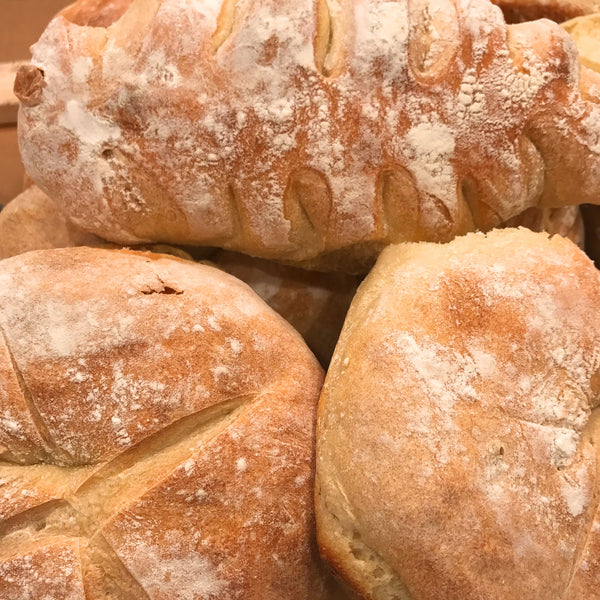 CALUGINE - WHEAT SENSITIVE BREAD
Bambinos is honored to take this nutritional journey with your entire family!
Welcome our family brand ZOI Food 4 Life!
Calugine Bread is one of the most healthiest breads on the planet. Made the old ancient Greek way with no salt, yeast, dairy or sugar. The wheat is a speciality grain that we imported from a traditional farmer in Italy.
The way we make each batch is truly a labor of love. The bread cycle is every 8 days. The first 2 days of making the bread starts with a veggie which we will not mention as it is a trade secret but we promise it is not incorporated into the bread.   Day 3 to 8 is the natural bread making technique. 
This is an excellent bread for those with many dietary sensitivities. Calugine bread is easy to digest with a wonderful smooth flavor.  The best part is one will never notice these ingredients are missing. For those who are wheat sensitive and not celiac this is the bread for you. 
Because we want to maintain the freshness of our baby food the Calugine Bread arrives frozen wrapped in plastic. Place bread on counter wrapped in its to thaw.  To retain natural moisture please plastic storage bag. 
Calugine is best en joyed your favorite way!