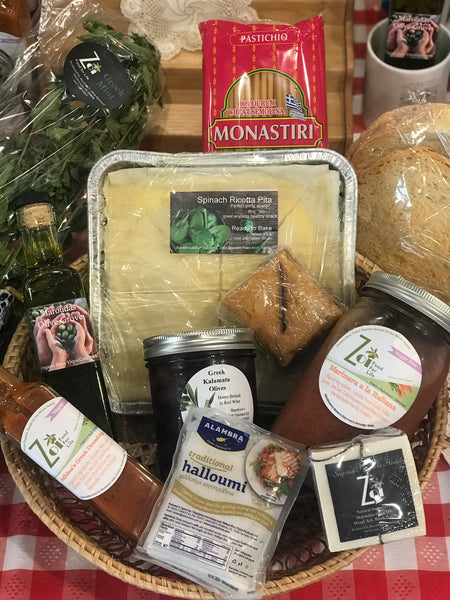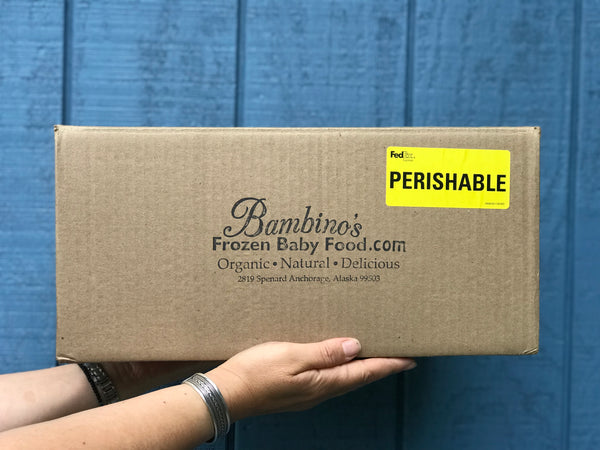 Family Pack - Organic Fresh Nutrition
Our Family Pack is Here! A great selection of Bambino's fresh-made goodies created for the entire family to enjoy! 
We are excited to announce our new Family Pack prepared in one beautiful package ready to ship to your doorstep or dear loved one. 
Our Family Pack comes with a variety of healthy products all created here in our Bambino's kitchen.  Every Friday and Saturday is Family Fresh Baked Organic Good Day for everyone at the table! That means we take a short intermission from creating our healthy and super tasty baby and toddler products and start creating yummy goodies for everyone! We use the same ingredients used in our Bambino's baby meal and many more from our family orchards and begin baking, chopping, and stirring for everyone around the family table. 
Our Family Pack includes: 
Fresh Italian Bread called Calungine (Vegan, Sugar-Free, and wheat sensitive 
Fresh Sun-Dried Greek  Mint,
Maroudas Extra Virgin Cold Press package with rich Polyphenols
Maroudas Home-brined in Red Wine Kalamata Olives
Athina's Greek Dressing
Ready to baked Spinach Ricotta - Feta with tender layers of crispy phyllo
Delicious sugar-free Marinara,
Yummy Halumi Cheese perfect for grilling
Bambino's Soothing tea
Decadent Baklava for dessert. 
Beautiful Maroudas Olive oil soap perfect and fragrance-free soap with healing and nourishing properties for everyone in the family. 
And recipes from our founder Zoi Maroudas 
If you happen to be near our production location in Anchorage, Alaska, at the corner of Spenard and Benson, you are bound to smell our fresh wheat sensitive and vegan bread baking. And if the aroma of fresh bread and sugar-free cookies didn't make you stop, our fresh sugar-free Marinara bound to make your taste buds excited! Plus we have many great goodies that we prepare perfect for Keto, vegan, and sugar-free friendly diets.
For friends not near bye, your Family Pack is ready to ship! 
This package also makes a great gift for expecting parents, baby showers, holiday gifts, or just because gift. 
Shipping is included! 
---